What the Shell (iPad)
Victory is ever sweeter when it's stolen from your opponent's hands!
What the Shell is a new kind of board game that gives you this amazing satisfaction. Oh No, this ain't your traditional static five-in-a-row game, but an original invention that is fast-paced, deeply strategic and dynamic. Nothing is inevitable, and the game is never won or lost until the very last moment.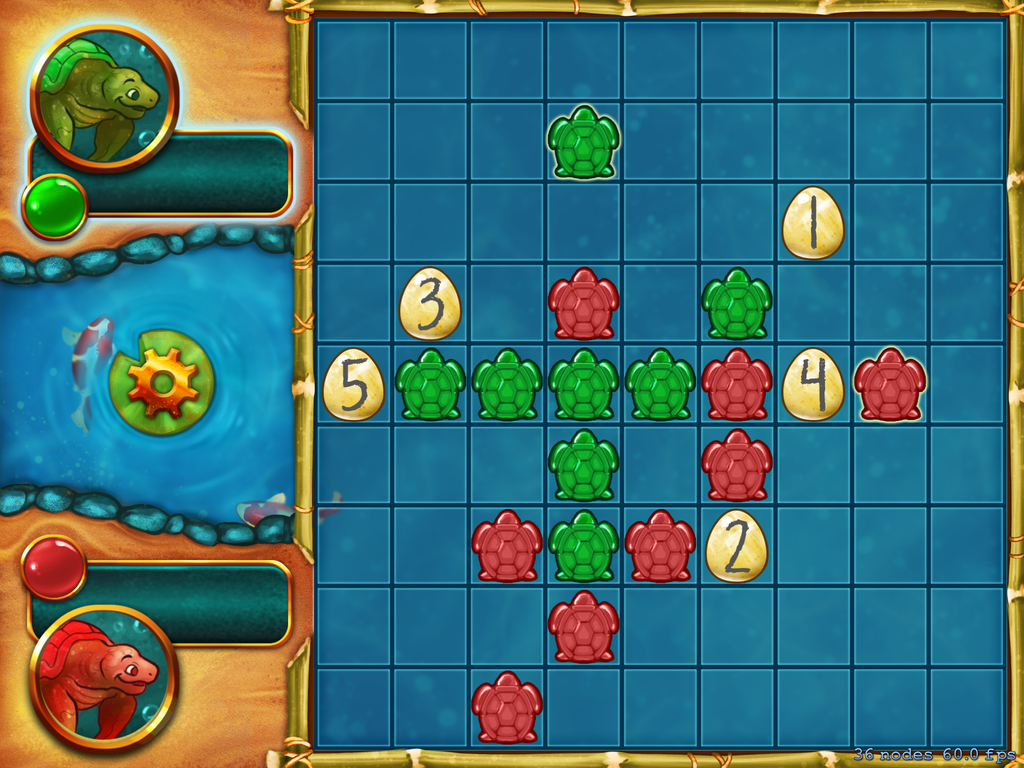 Our unique twist of simultaneous play makes every turn exciting and unpredictable. If both players go for the same space, a neutral egg blocks the space. The players can capture each other's turtles by outflanking them, which also allows them to claim a neutral egg. This encourages aggressive pay and makes for dynamic back-and-forth gameplay.
Enjoy the look on your friend's face when your capture leads to a chain combo that devastates their beautifully set up position. What the Shell's simple yet deep gameplay will keep you on your toes and always coming back for more! Challenge a friend today in this modern battle of wits.
• Dynamic and original gameplay
• Play a friend: on two iPads or even just one
• Practice against the AI
• Gorgeous graphics and music
• Online play coming soon
• English and Esperanto
In this early release, the core game is completely playable. Look forward to many more features to come — more online features, achievements, more graphic options, customizations, and much, much more!
Poker Solitaire (iPhone/iPad y OUYA)

Prueba el giro único de Ludisto de este amado clásico, Poker Solitaire (o Poker Squares). Las originales innovaciones de Ludisto sobre la fórmula clásica lo hacen aún más divertido y desafiante. Tanto si nunca has jugado antes como si eres un experto, nuestro tutorial interactivo te pondrá al día rápidamente.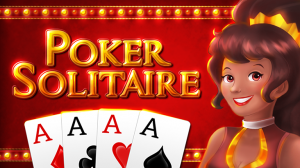 Puedes finalizar una partida en minutos: perfecto para desconectar un momento. O darte un atracón con su adictiva jugabilidad y ver cómo evoluciona tu estrategia. Presume en Facebook y en Twitter y una vez que hayas dominado el original sistema de puntuación de Ludisto, ve a por todas con el sistema de puntuación americano disponible en nuestra versión premium, junto a otras sorpresas.
Simplemente juégalo y lo amarás.
• Posibilidad de deshacer tu jugada una vez por juego
• 2 sistemas de puntuación
• Comparte tus puntuaciones en Facebook y en Twitter
• Cartas de juego tradicionales, simples y de 4 colores
• 5 fondos que te alucinarán y 4 pistas musicales que te dejarán con la boca abierta
• Inglés, esperanto, francés, alemán, español