Ludisto
We are Ludisto. We make delightful games for smartphones, tablets and microconsoles. Founded by Esperanto pioneer Chuck Smith and active members of the Berlin and global indie game scene, Ludisto combines Berlin's iconoclastic streak with creative talents from around the world. Our games have been spotlighted on OUYA and iOS, and we will soon be expanding to more platforms.
Our Team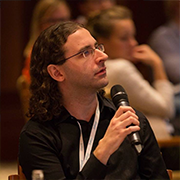 Chuck Smith (Founder & CEO)
The magician of the keyboard brought the sensational teams behind Poker Solitaire and Word Race together. As a long-time gamer of both board games and video games, he wrote most of the code that runs these games.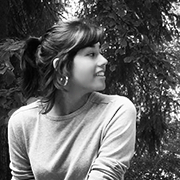 Marina González (Illustrator, Graphic Designer)
Now specializing in Digital Art, she fell in love with Photoshop after five years of Fine Arts studies. She got tired of finding oil painting stains everywhere while her interest in videogames grew everyday, turning her into a big fan of Zelda. You can also check out her website.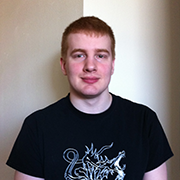 Zach Hoefler (Head Developer)
A laid-back developer, Zach works primarily on gameplay, UI, and porting for Ludisto. When not programming, Zach enjoys reading, playing tabletop games, and pretending to be an artist. His favorite video games include Skylanders, Psychonauts, LittleBigPlanet, Age of Empires II, Batman: Arkham Asylum, and Final Fantasy Tactics.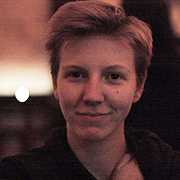 Anna Eichenauer (Composer)
She hears voices, um, I mean melodies. Or both? Not sure. Anyway, her auditory sense is the one responsible for her field of work: music and sound. When she's not composing, she's working on her acting career, eating vegan food, and, of course, playing (indie) games.
Testers
What the Shell: Judith Meyer, Alexander Häußler, Anne-Emilie Ravache, Katerina Barone-Adesi, Charles Baylis, Veronika Poór, Mascha Tobe, Jérôme Morin-Drouin
Esperanto-Klavaro: Alexander Osintsev, Paul Peeraerts, Yves Nevelsteen
Poker Solitaire iOS: Judith Meyer, Jérôme Morin-Drouin, Marleen Larik, Stephanie Major, Kristina Rothe, Mélanie Maradan, Jan Axson
Poker Solitaire OUYA: Judith Meyer, Jérôme Morin-Drouin, Alexandre Coutu, Anja Eisemann, Eevi Korhonen, Mélanie Maradan, Charles Baylis, Katerina Barone-Adesi, Katherine Daniels